Amazon, how have I loved you? Let me count the ways.
Coming home after a day away, one might look forward to a spouse's kiss or a child's embrace or a dog's leap. For some coming home has meant the joy and anticipation of seeing a package from Amazon on the front stoop. That thing we wanted and had to have which we might at this point have forgotten even though we just ordered it yesterday is there sitting, waiting, greeting us with a quick fix of acquisition. How did it get there?
There was a time when the thing I wanted, whatever it was, required that I find a store, climb in my car, trundle off to that store, pick the item, pay for it, and trundle back home. If I were truly efficient, I would bundle several such items together stopping at several stores and call it "running errands." It was so truly labor intensive that one only did it when the objects required were really needed. Like toilet paper or the newest release from your favorite musician. Things not truly needed would evaporate from my mind and never be given a second thought, and never missed.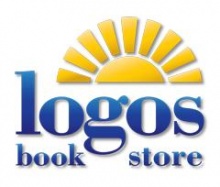 Books were a particular challenge. In college I could buy textbooks at one of the local college bookstores. For books that would feed my growing Christian curiosity, I browsed the Logos Bookstore in East Lansing, a small but richly stocked place for good books and engaging conversation. Back then Christian bookstores made their money from selling books not what Os Guinness later came to call "Jesus Junk"—plaques and posters and pens and the like. When living in Bradenton, Florida, books still required a trip to a bookstore – Walden Books in the mall or eventually the then intoxicating Books-a-Million – with occasional forays to Haslams the palatial used book store in St. Petersburg. For my Christian books I depended on the Cumberland Valley Bible Book Service in Pennsylvania. I phoned in an order which would be mailed to me, and I'd pay by check. All quite quaint.
Amazon changed all of that and I embraced it wholly. No more trips to bookstores. No more phone calls. No more real people. Amazon trumped all that with price, convenience, and speed. Even if Amazon's prices were not ridiculously low, we would shop there for the convenience and speed alone. Now, within 60 seconds of deciding to buy a book I can order it and pay for it and before nightfall (or within a day or two at most) have it in my hands. If my taste is for Kindle, I can have it immediately.
Occasionally such speed has met a real practical need. But not normally. The fact is that such immediacy is intoxicating more than it is needed. Children demand immediate satisfaction of their wants. It is a part of growing up that we learn the wisdom of delayed gratification. Amazon removes that need to grow up. We can have what we want when we want it as soon as we decide we want it. Amazon has positioned itself to tap into our baser instincts and we have happily played along. We have grown so dependent upon this relationship that going back seems impossible.
But perhaps it is possible after all.