When Ulysses S. Grant died in 1885 Mark Twain, had this to say:
"He was a very great man and superlatively good." (Grant, page 954)
Twain was a cynic unimpressed with power and pretense. He skewered those presuming greatness and mocked those pretending to be good. In Grant Twain saw the greatness others saw, but he saw it rooted in a fundamental goodness of character.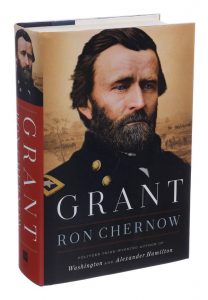 Grant was, as Twain noted and his biographer (Ron Chernow) reveals, a fundamentally decent, honest, and principled man. He was human and not perfect, but nevertheless he was superlatively good.
Few will find greatness thrust upon them like Grant. Fewer still will rise to the challenge. But decency is within reach of us all if we but honored it and sought it.
And in the long run, such goodness will be of much greater consequence.