I am the Michael Jordan of prayer and the Babe Ruth of personal devotions.
And, apparently, I'm the Muhammed Ali of lying.
Truth be told, as far as the spiritual disciplines go, I'm more an Ollie McLellan.
The movie Hoosiers tells the story of a small town Indiana basketball team (fictional Hickory) that makes an unlikely run at the state basketball title. It is the story of a failed coach (Gene Hackman) and of a drunken dad (Dennis Hopper) getting second chances. And in the background, it's the story of a simple young man whose faithful presence lands him in a place to make an impact.
Hickory's Ollie McLellan's one basketball ambition was to never get put into a game. He was happy to practice, happy to cheer from the sidelines, happy to cart supplies, but scared to death of actually playing. In his mind, he was just not cut out of the right cloth to be a real basketball player. And yet in all his glorious weakness he is thrust into a key role in Hickory's basketball fortunes.
Go watch the movie.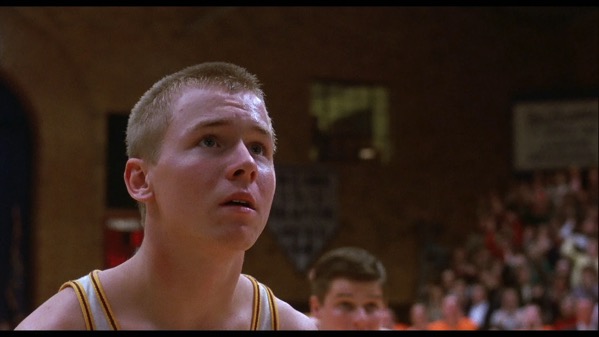 It's now February and for many of us the passion for our New Year's resolutions has faded. Whether we resolved to read through the whole Bible or run a marathon or be gentler with our kids, we tried and found, "There is no try. Just do, or do not." And the "do not" is beginning to look pretty good.
To soften the quitting blow, we decide that we really aren't cut from the cloth of those who are successful runners, dieters, musicians, or Bible readers. Out the window goes the bathwater and with it the baby that we concluded was not going to thrive in our hands anyhow.
But I want to make a tiny little plea to hold onto the idea of discipline, particularly the spiritual disciplines, even if we don't show much talent for them. Sometimes being no better than Ollie McLellan can bear marvelous fruit.
The importance of the spiritual disciplines lies not in great achievement. It lies in being faithfully present where God chooses to work. Ollie was faithful and present and it made a difference. We may not be the person who can read the bible in a year, and that's okay. We may not be the one who can spend an hour a day in prayer, and that's okay.
We are still hungry and lost and confused and God has been gracious to give us access to himself. A disciplined pursuit of God through the means of his appointment is always to be championed, no matter how small that discipline may appear. To the degree the disciplines have been meaningful to me, my heart longs to see others drawing the same benefit.
I'll never know the exhilaration of hitting a game winning three pointer, nor will I ever get a plaque in the prayer hall of fame. But that's okay. Even Ollie, because of his faithful presence, now and then can hit a free throw. And there is joy in that as well.