I hope it was not implied in my previous post that because I thought that Eugene Peterson's memoir The Pastor was not a good memoir that I therefore thought any less of Peterson himself. Far from it. His voice is still a clear and meaningful one for those of us seeking to be pastors in the 21st century.
As such, I find that I resonate with him on many topics. One incidental comment made in his memoir has to do with detective fiction:
When I don't know what to do, I read a murder mystery. Murder mysteries are the cleanest, least ambiguous moral writing that we have. All the while you are reading, no matter how confused you are about the motives or the significance of clues, you know that eventually the murderer will be identified and justice done. Just stay at it long enough and everything will be sorted out."
Agreeing with this is Denis Haack as he quotes mystery author P. D. James:
"What the detective story is about," author P. D. James says, "is not murder but the restoration of order." …we yearn for order, prefer it, and instinctively know that disorder can blossom into a chaos that can be deadly. In such a world, when a detective solves the crime a bit of order is restored in a corner of our badly fragmented world. Even a fictional account can refresh our hope that against all odds order just might be able to be restored.
Haack goes on to commend a recently completed ten-year British detective show called Foyle's War which exemplifies this point.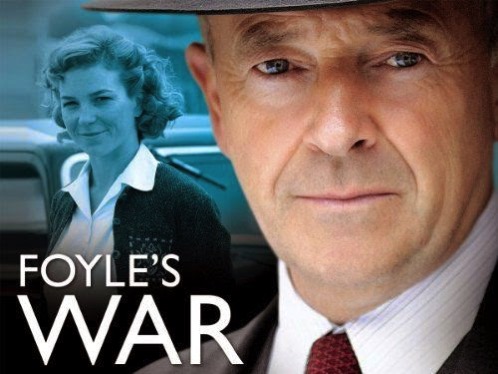 We have watched some of the episodes multiple times, purely for the enjoyment of seeing them. At the end we are always satisfied, not simply because a measure of order has been restored, but because we feel edified, having watched a virtuous character bring law, justice, and mercy into his corner of a broken world.
I hope to have more to say about Foyle's War, easily my favorite television series in recent memory. In the meantime, read P. D. James or sit on the couch and begin the 20 plus episodes of Foyle's War. Well, well worth it.