"Had we not been awarded the Lilly grant," I told the congregation at our congregational meeting last September, "the sabbatical would still have happened. But Barb and I would be renting a kayak to paddle up and down the Little Big Econ (an oxymoronically named river near the church, pictured in the heading to this blog) rather than taking a cruise on the Mediterranean."
But we were awarded the grant. Kayaking the Econ may still be a good idea, but what the grant is allowing us to do is far more dream-atic, if I may coin a word.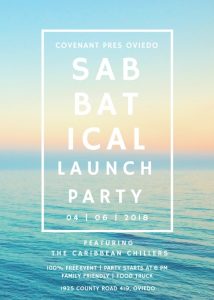 The sabbatical will launch this Friday, April 6, with a party at the church for the congregation and all who have some relationship with the church or with me. A food truck will feed us, and a bounce house will swallow the children. Capping the evening, magician Marc Vergo will make the children disappear (or at least entertain them for 90 minutes) and the adults will enjoy a concert by the Jimmy Buffett tribute band, The Caribbean Chillers. We want to celebrate and have fun together, and that we will do.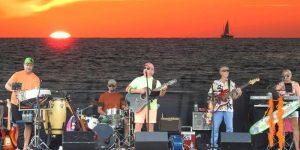 The following week, my wife and I will first wander up to Michigan to attend the biennial Festival of Faith and Writing in Grand Rapids. On that Sunday we plan to worship in the building in which we were married which, since that day so many years ago has, ironically, been purchased by a congregation of our own denomination, before returning home.
A few days later, we'll fly to Rome to begin a ten day Mediterranean Cruise. My guess is that it will be more relaxing than a kayaking trip.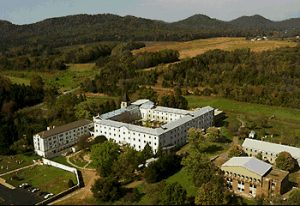 In June, seeking a time of renewal, I'll spend a week at the Abbey of Gethsemani, a Trappist monastery in Kentucky. I plan to take minimal supplies beyond a Bible, a journal, and a heart to pray.
There are other plans in place for this time, much of which will be spent at our home in Oviedo. We will end the sabbatical celebrating our 40th wedding anniversary in a lodge in the Canadian Rockies in Banff, Alberta, Canada, a far cry from our honeymoon in the Smokies.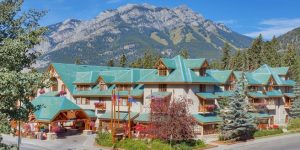 For the congregation we are publishing a book to guide the congregation through the same seasons of the sabbatical as I will be following. As well, a special lineup of speakers and programs are designed to enrich and bless the congregation. In addition to five of our church's ruling elders, Jeff Brown, Nathan Ilderton, Jake Levee, Jon Boardman, and Mike Sacasas, three former staff members, B. J. Milgate, Rob Edenfield, and Josiah Katumu and former interim pastor Rod Whited will all preach for us.
One slot will be filled by Drew Dinardo, the father of one of our members. The remaining slots will be taken by Steve Brown, Bill Mills, Richard Pratt, Michael Allen, and Carl Ellis, Jr. This will be a rich three months of preaching.
As I have suggested elsewhere, I plan to hijack this space for occasional posts bringing reports and reflections during the sabbatical.
But, then again, I may not.
The primary goal of the sabbatical is to strip my life of the constant pressure of deadlines and responsibilities. If all I do is rest and reconnect with Jesus, then the time will have been a success.
But I do hope to check in here a time or two. Maybe.
"A joyful heart is good medicine." – Proverbs 17:22

"If we couldn't laugh, we would all go insane." – Jimmy Buffett