I was mopping today thinking good thoughts of a dear friend. That's what she always called me. A dear friend. I was her pastor once and I suppose with a friend like her one is always her pastor. She called me Tuesday because I had failed to respond to a few emails – emails I assumed were newsy and could wait, but perhaps emails the contents of which I somehow instinctively feared. So we talked, Adri and I, and laughed, and she cried as she shared the news of her liver cancer diagnosis, the subject of the unread emails. We talked of death. She said, "I'm not afraid of death; it's the process that scares me."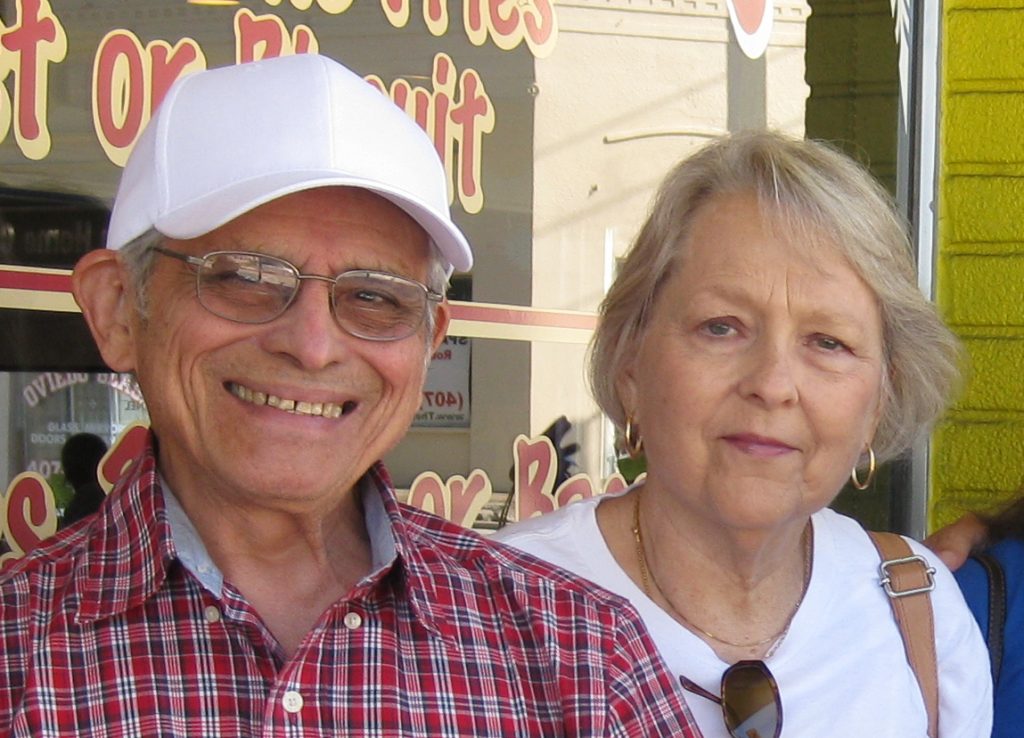 I was thinking good thoughts of our lives together – her unwavering support, her immense trust in me, her unflagging zeal for the things of God. I thought of the blonde jokes I delighted in telling her, and the verbal jabs I'd receive back. I thought of her laugh and her smile. I thought of her deep devotion to her family and her insistence that her youngest son was to be called "Nathaniel," not "Nate," as he is known to the rest of the world. I thought of how she would arm herself with pictures of her grandchildren to show me and her feisty resistance when I joked that all babies are ugly at the start. She won that one. I lamented how she, of that wonderfully inquisitive and thoughtful mind, often would disparage herself as stupid.
It is sad what it takes to stimulate meditation on the value of a person. I was thinking good thoughts of my dear friend Adri and her devoted husband Gus because I received word Friday that Adri had suddenly taken ill and was in the ER in critical condition. Why, we don't yet know. But she wanted me to know she was there. She told her sister who took her to the ER, "Get Randy's phone number. He doesn't answer his emails."
That was Friday. By Saturday morning I received word that her sons had agreed to a DNR order and the ventilator was being removed. She had been showing no signs of any ability to breath on her own. She was afraid of the process of dying, not death. God knew that and showed her grace. Her battle is over. The rest of us grieve.
Paul Miller in his book A Praying Life encourages us to create prayer cards for those for whom we pray. On these cards are to go the names of the people, the things we pray for, and any scripture that in some way represents the person or persons or guides our prayers for them. When I prepared the card for Gus and Adri, years ago, I could only think of Psalm 16:3.
"As for the saints in the land,
they are the excellent ones,in whom is all my delight."
And now, there is one less saint in the land.
In my study hangs a needle work piece that Adri made for me years ago of the first question and answer of the Heidelberg Catechism. It is fitting to end with that. This indeed was Adri's only comfort in life, and in death.
Q. What is your only comfort in life and in death?
A. My only comfort in life and in death is that I am not my own,
but belong-body and soul in life and in death-
to my faithful Savior Jesus Christ.
He has fully paid all my sins with his precious blood,
and has set me free from the tyranny of the devil.
He also watches over me in such a way
that not a hair can fall from my head
without the will of my Father in heaven:
in fact, all things must work together
for my salvation.
Because I belong to him, Christ, by his Holy Spirit,
assures me of eternal life
and makes me wholeheartedly willing
and ready from now on to live for him.