On a recent Monday, several church members were at the church painting the nursery. When I went to get my lunch from the kitchen, one spied me and said, "Hey! Are you coming to join us?"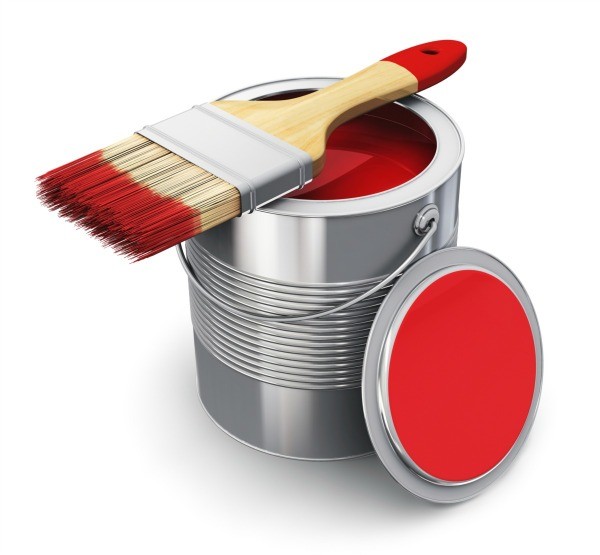 I mumbled some kind of answer, appealing to being busy, and the like. The essence of my answer was clear: "No."
He accepted my answer.
"That's okay," he said. "I was half-joking."
Half?
❦
I will begin preaching through the book of Ephesians in January. To prepare for this, I've spent the past few Monday mornings coming to know Ephesians as best I can. It's been a rich time in which I easily lose myself.
But some could easily argue that spending time with church members and youth slopping paint around the nursery might be time better spent. It makes sense. There is no better way to build relationships than working side by side with others. And yet, I spent the day in Ephesians. Why?
First, I genuinely believe there is power in the preached word. When Paul in Romans says that "…faith comes from hearing, and hearing through the word of Christ" (Romans 10:17) he is not suggesting that the Romans download a Bible app that will read the word to them on their daily commute. The word of Christ read and explained in worship promises faith to its hearers. The power is not in me or in any skill I might claim or possess. There is power in the Spirit of God taking the word and doing his work with it. That is not something to trifle with.
But if that is true, then, I must make sure that it is in fact the word of Christ that I preach. I fear, as I think I ought, the prospect of preaching untruth. I approach preaching with James' caution in mind, that "Not many of you should become teachers…for you know that we who teach will be judged with greater strictness" (James 3:1)
It is annoying to think that people don't listen to my preaching. But it is frightening to think that they do.
To work carefully to ensure that the sermons I preach conform to the word I'm seeking to expound takes time and care. I'll stumble and I'll fall and I'll say foolish and ill-advised things. But I labor against that to speak what is the word of God.
These things together give me hope that the word preached might effect change. John Stott, a British pastor and theologian of the last century, was moved deeply by the powerful picture of a united Christian community that he found in the book of Ephesians. "At the same time," he lamented, "the realities of lovelessness and sin in so many churches are enough to make one weep, for they dishonour Christ, contradict the nature of the church, and deprive the Christian witness of integrity." (God's New Society, 1979, page 10)

It was by preaching that he hoped to bring to pass the lofty vision of the Bible among a weak and struggling humanity. The word preached has the power to accomplish the change we hope to see in the lives of God's people.
I believe these things. And so I and many others study when we could paint.
❦
Whether my friend was 'half' or 'fully' joking, I can't say. I think it is the latter.
Regardless, I can say with certainty that he and those like him are generally unaware of the important contribution they make to the preaching of the word. When they take up the brush, their pastors can study. And that promises blessing beyond measure.