Recently we watched a movie called Eddie the Eagle, a 2016 biopic about an unlikely Olympian ski-jumper, Michael "Eddie" Edwards. It was an okay movie, part Cool Runnings and part Rudy, both of which were better. This was okay for a Saturday night movie night. (If it matters to you, spoilers follow – but honestly, if you've seen either of the above movies, the ending has already been given away.)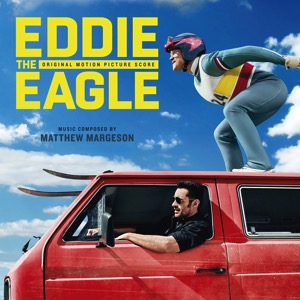 Eddie, as in all underdog sports movies, has a dream that seems unlikely, impossible, and foolish. And, again, as in all underdog sports movies, Eddie has a father (or a mother, if the protagonist is female, my daughter-in-law points out) who does not believe in him and reiterates throughout the film how disappointed he is in his son's outlandish and impractical ambitions. Predictably, Eddie succeeds, opening the way to the dramatic and ostensibly emotional finish where Eddie's dad meets Eddie at the airport after his triumph with "I'm Eddie's Dad" embroidered on his sweater and "I'm proud of you, son" on his lips. And everyone goes, "Ahhhh." Including me.
Until I thought about it.
Throughout the film this dad has ridiculed and derided his son incessantly. BUT, because the son is successful, he has now earned his father's love and support. Really? This father who has never hugged his son now hugs him because he is a success. The father's affection is linked to the son's performance and, as my son would say, "That's messed up." What would have happened had Eddie returned a failure? What if Eddie's dreams had crashed and burned? What then, when he would have needed love and acceptance and a hug even more? I hate to think.
I'm so grateful that a father's genuine love is not dependent upon a son's success. I'm so thankful for the love of a heavenly Father whose embrace is ready even when I severely fail. I'm comforted knowing that even if the dreams of this old and crusty sixty-year-old never materialize or if they end in smoke and flames, I have a Father who will still see me as his beloved son. And I don't need to ski-jump to earn it.