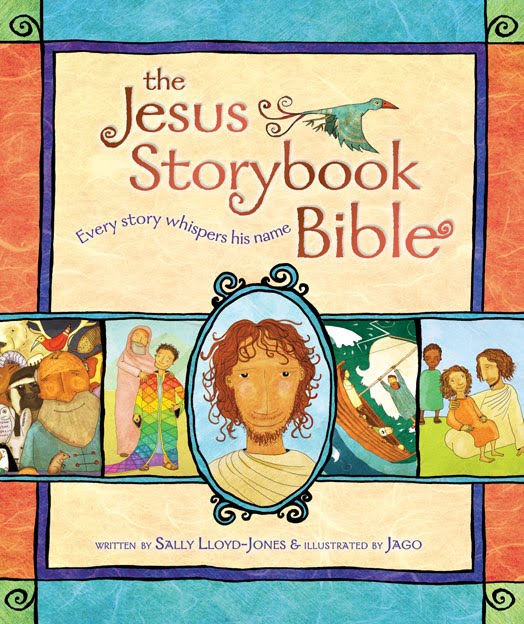 When I met with the Presbytery of Central Florida to handle some details of my transfer there, the devotion for the morning came from a little book called The Jesus Storybook Bible.

It may seem odd that a gathering of presbyterian leaders was brought together by a reading from a children's book of Bible stories, but that only speaks of the profound simplicity of the book. The particular story which was read was reverently and carefully told with a clear allusion to how the hopes of the story are fulfilled by Jesus. Hence the book's subtitle: "Every Story Whispers His Name".
Soon after, I ordered a copy of the book, and Wednesday night we read together as a family a story from it. We could have started at the beginning, with creation, but I flipped randomly and decided to begin by reading the chapter in which where Jesus contrasts sincere prayer with boastful public prayer and introduces the Lord's Prayer. The first sentence hooked me:
In those days there were some Extra-Super-Holy People (at least that's what they though), and they were called "Pharisees."
How can you not love a book like this?
The book is written by Sally Lloyd-Jones who acknowledges her indebtedness to Tim Keller. It is wonderfully illustrated by someone who goes by the name Jago.